Synopsis
Modern Warfare III continues one of the best-selling video game series of all time by hearkening back to a beloved earlier entry. The first Call of Duty: Modern Warfare 3 (note the Roman numerals in the 2023 iteration) was released in 2011 and was co-developed by Sledgehammer Games and Infinity Ward; both studios are collaborating once more on the new release. Following 2022's Call of Duty: Modern Warfare II, Call of Duty: Modern Warfare III marks the first time the franchise has launched a direct sequel in back-to-back years.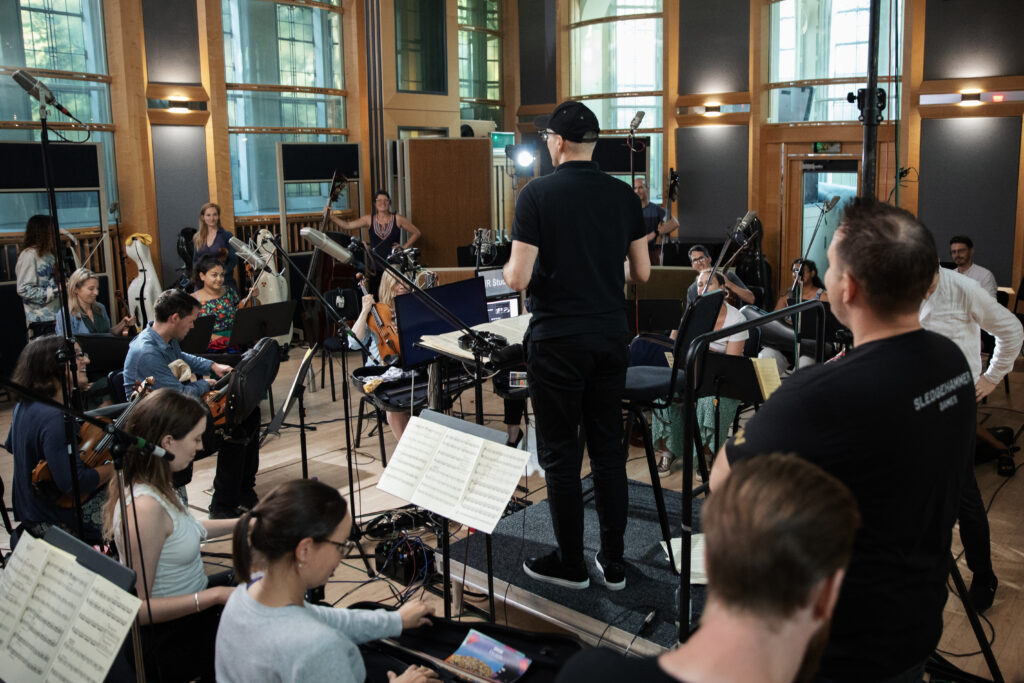 "Walter is a veteran of film, television, and video game work alike, with a knack for the type of hybrid electronic and orchestral scoring that Call of Duty is known for."

Screenrant
Soundtrack
Released on all major platforms. Check out the full soundtrack here
Call of Duty takes a darker turn with 'Modern Warfare III'. The story offers unexpected twists and the music had to capture a wide range of emotions and also hit hard. Over the past months Walter has been recording soloists and the London Contemporary Orchestra at AIR Studios and treated the recordings with effects that reflect his style as a composer. The score makes use of expressive electronic sounds including some modular synth madness from his collection.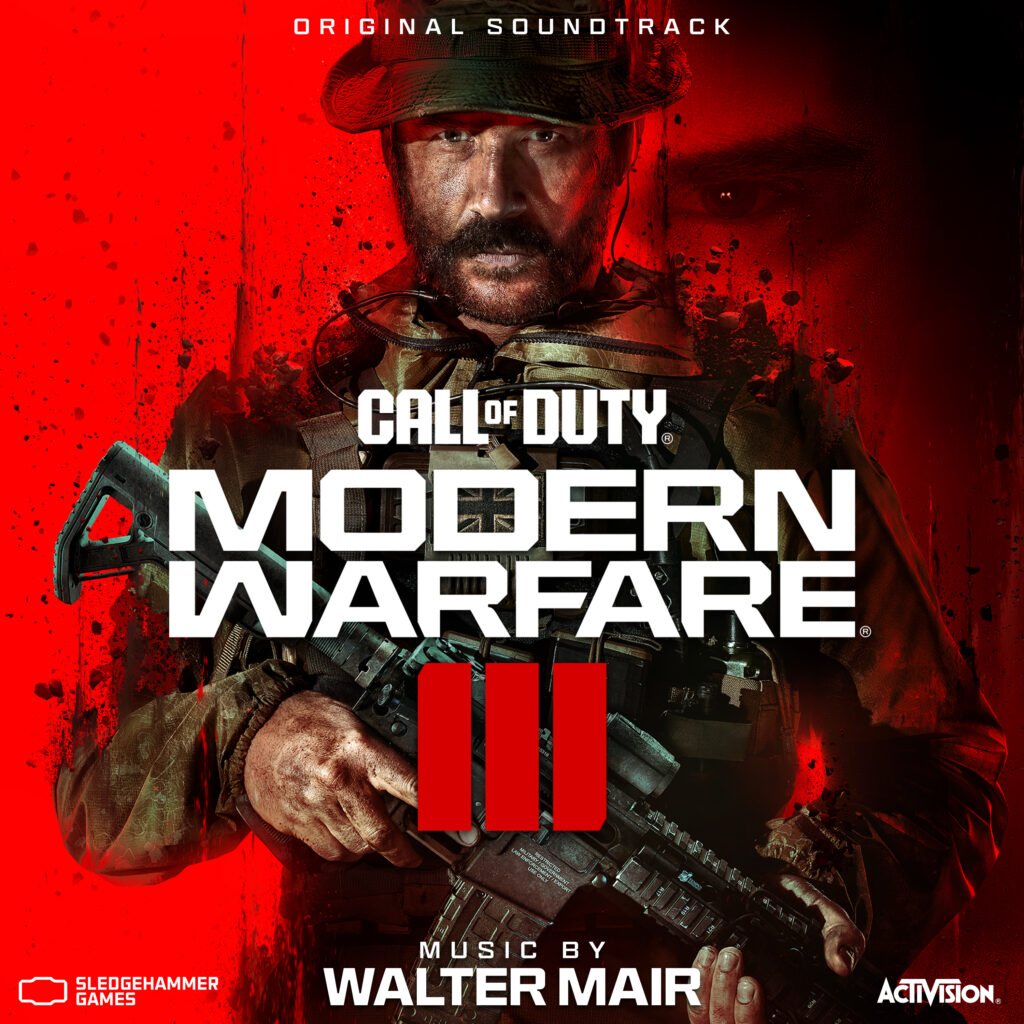 Behind the Score
In collaboration with the game director, audio director, music director and music producer of MW III, this video gives an in-depth look into the scoring process and the many elements involved to create the music for this thrilling title.
In creating the original score for Call of Duty: Modern Warfare III, Walter was tasked with balancing the franchise's legacy with gameplay innovations and storytelling development. Walter fused electronic and traditional orchestral instruments, blurring organic and industrial musical styles for an emotional backdrop. Collaborating closely with the London Contemporary Orchestra at Air Studios (London), he experimented with unique sounds like strings played with guitar picks and brass instruments distorted through analog effects. He also worked closely with solo instrumentalists to enhance the score's emotional depth. To ensure an immersive experience, Walter collaborated with Sledgehammer Games and Spider Farm Productions, creating an adaptive soundtrack that responded to players' styles and gameplay pace. This meticulous attention to detail and passion for innovation resulted in a gaming experience steeped in Call of Duty traditions and worthy of the Modern Warfare title.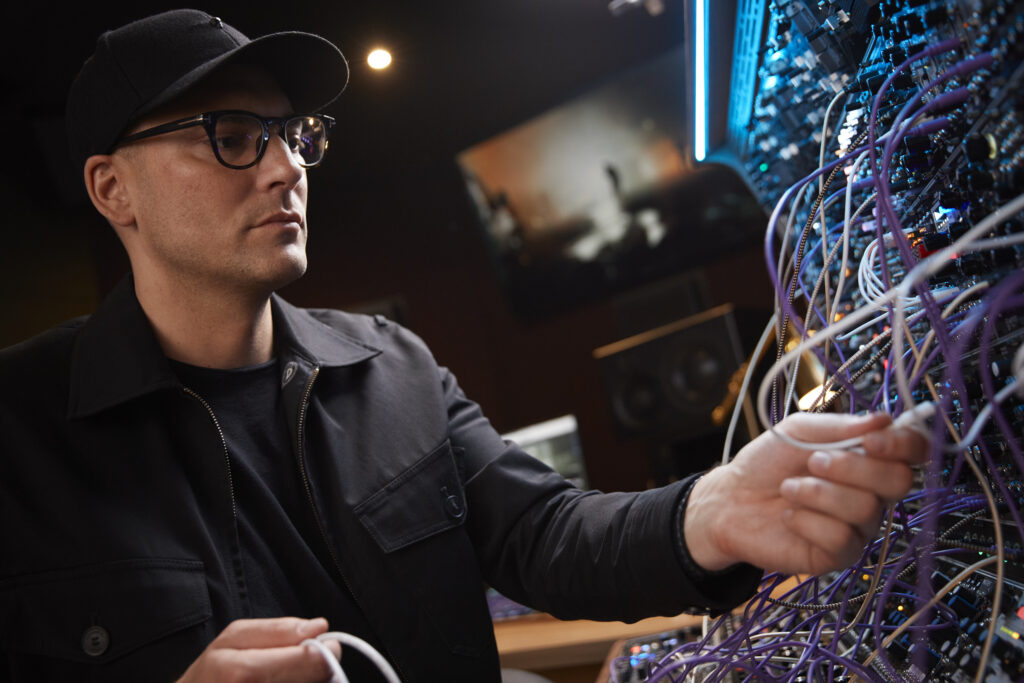 "Games in the Call of Duty series have always boasted a musical score by a top-tier composer, with Hans Zimmer and Brian Tyler involved on previous entries. Screen Rant is excited to announce that the composer tapped for Call of Duty: Modern Warfare III is none other than Walter Mair, whose recent work includes the multilingual Apple TV+ thriller Liaison."

Screenrant
Some Impressions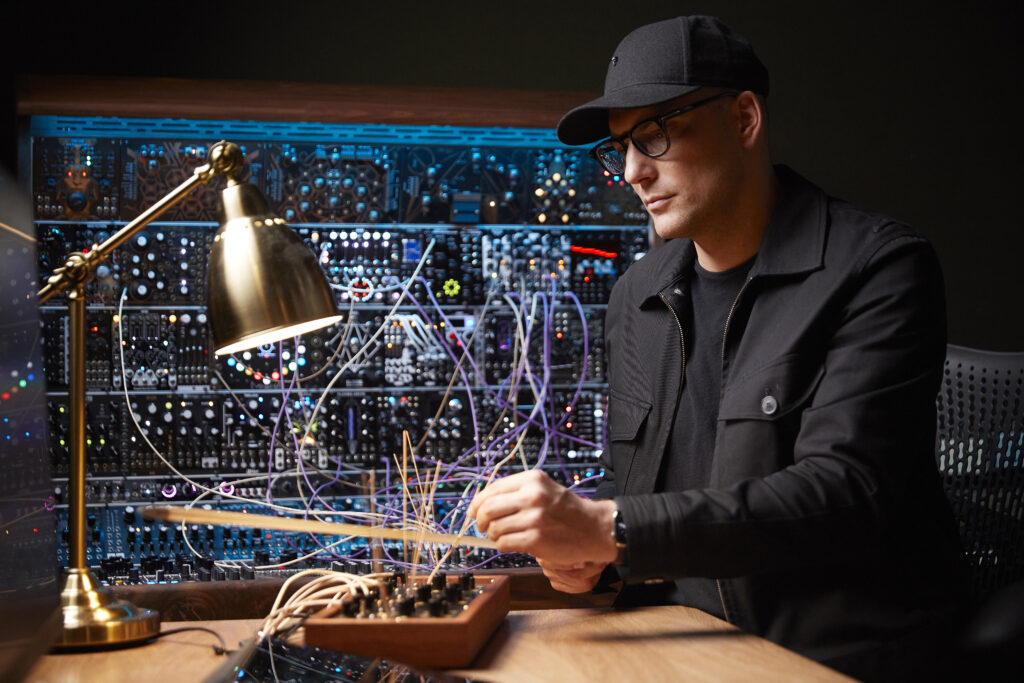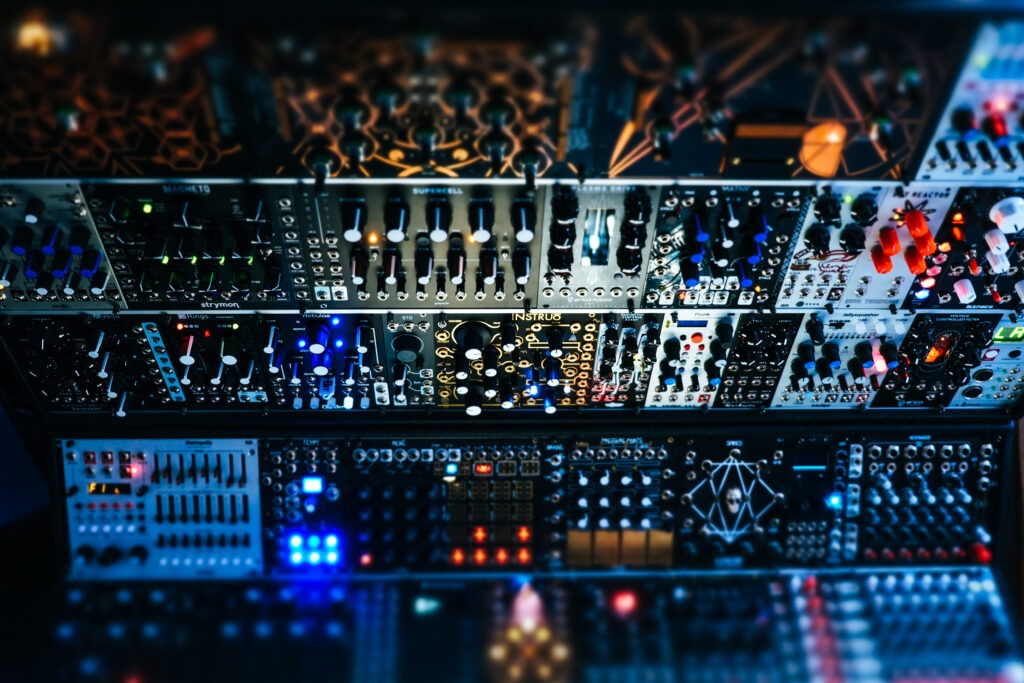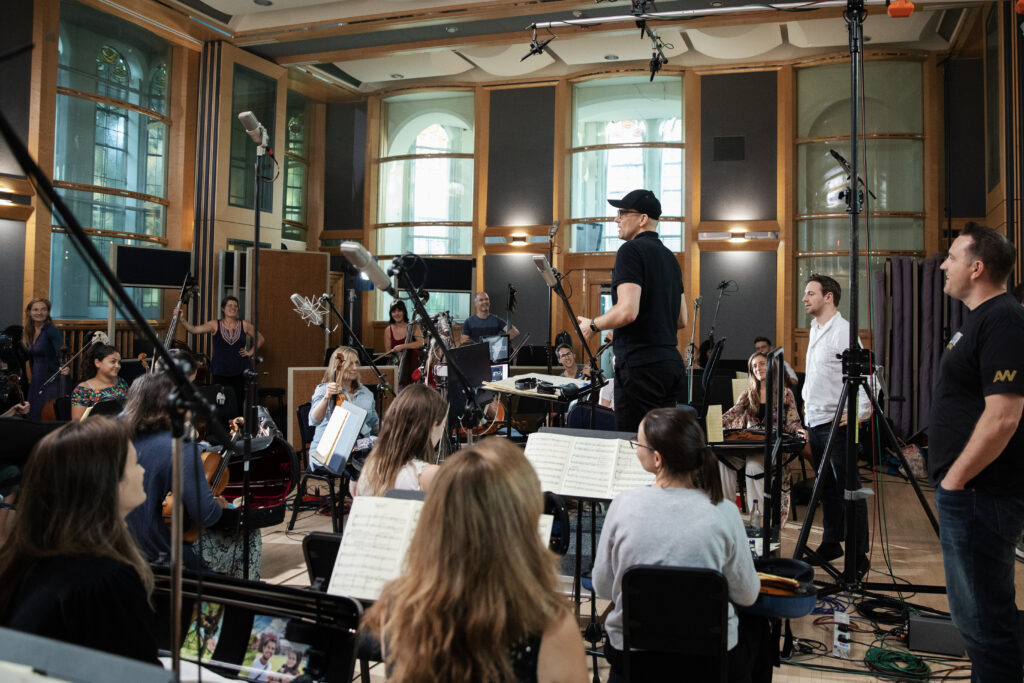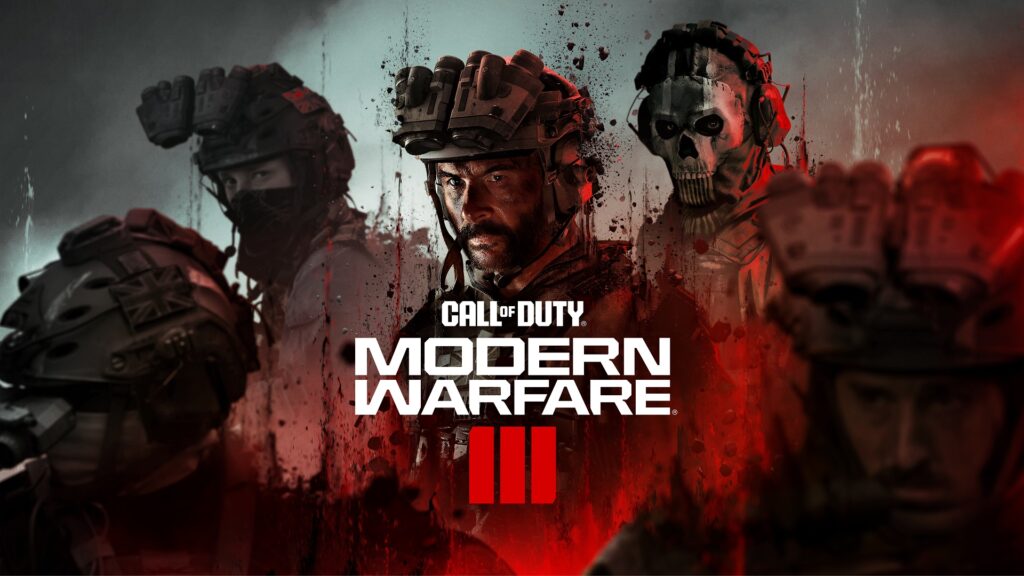 PRESS
About the project
Thriller starring Black Mirror's Georgina Campbell and The Witcher's Eamon Farren.
The pair will star in T.I.M (Technologically. Integrated. Manservant), from writer-director Spencer Brown. The film is described as an "intelligent and timely thriller which explores the unhealthy relationship we have with modern day technology."
T.I.M. follows Abi (Campbell, who is currently starring in Barbarian), a robotics engineer, as she moves to the countryside to work for a tech firm that's developing an A.I. manservant: T.I.M. She is hoping the new job will be a fresh start, allowing her to rebuild her relationship with her husband following his affair, and start a family. As a perk of the job, Abi is given her own prototype T.I.M. She's thrilled. After all, they're meant to change your life. However, T.I.M. quickly becomes obsessed with her. He will do anything he can to take her husband's place, using his access to their data to manipulate her into thinking her husband is straying again. What hope does trust have against an intelligence that can deep fake your voice, access your bank account, control the locks on your smart home and take control of your driverless car?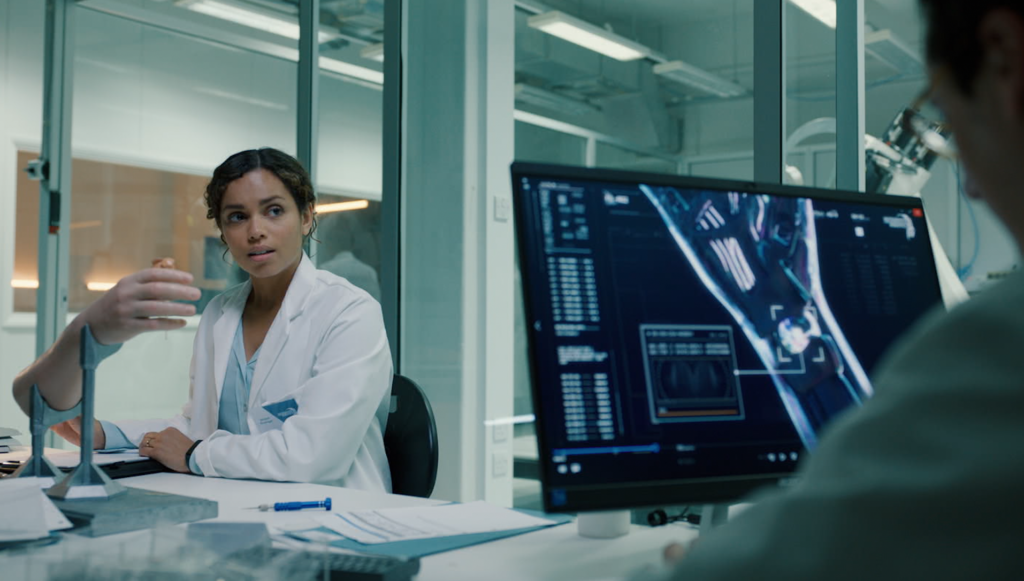 Soundtrack
The music dives deep into electronic music production, paired with strings and piano.
With an emphasise on modular synths and other electronic sound sources the score required a more human and 'organic' counterpart: small string sections were recorded and ran through sound processors to help build towards the big finale.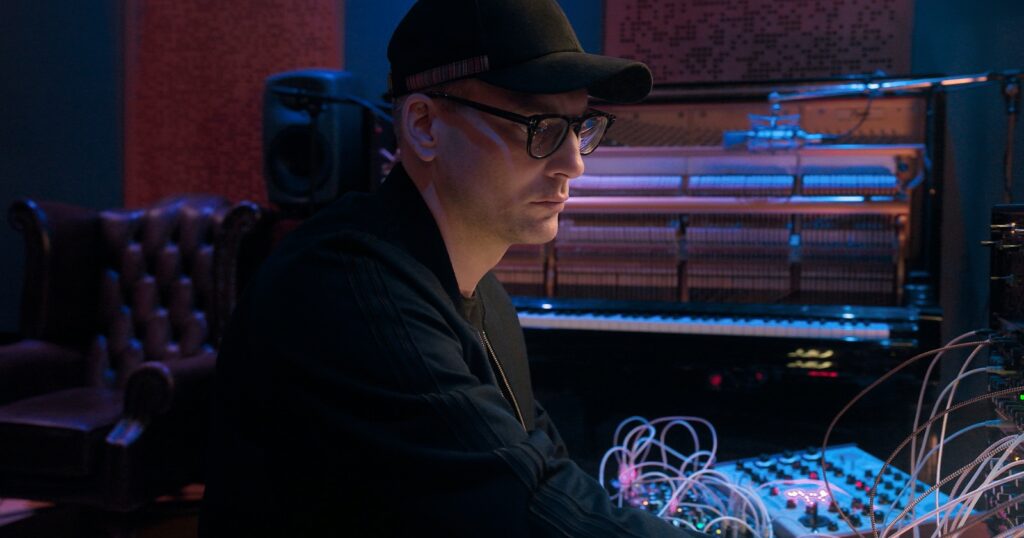 Soundtrack to be released soon…
Some impressions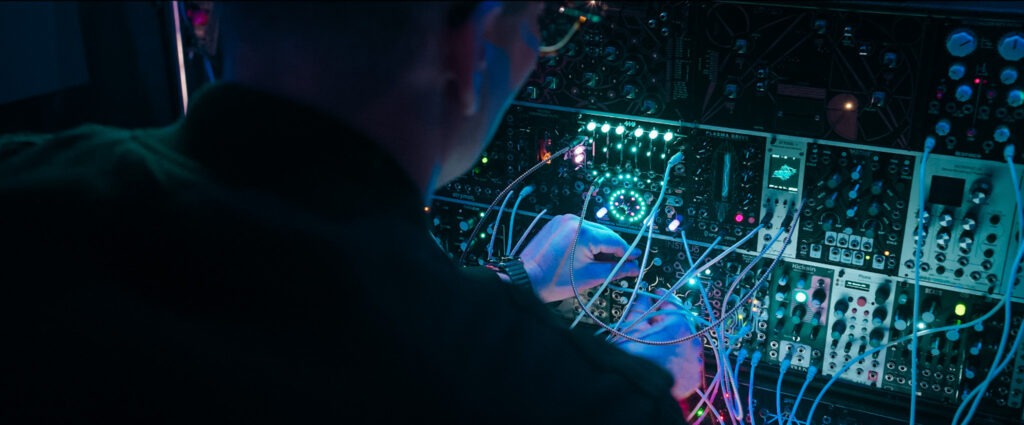 "Georgina lights up the screen with her amazing presence and subtlety … Eamon completes the central trio with a brilliant AI performance that showcases his truly world-class talent.""

Digital Spy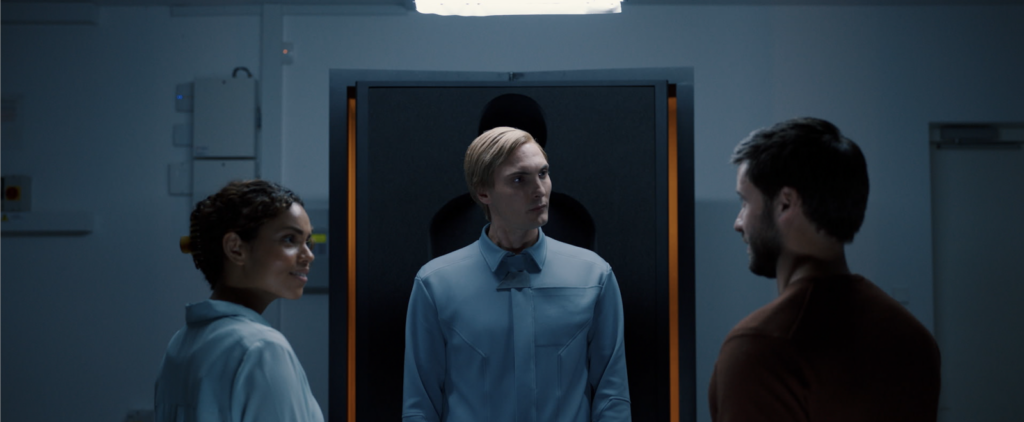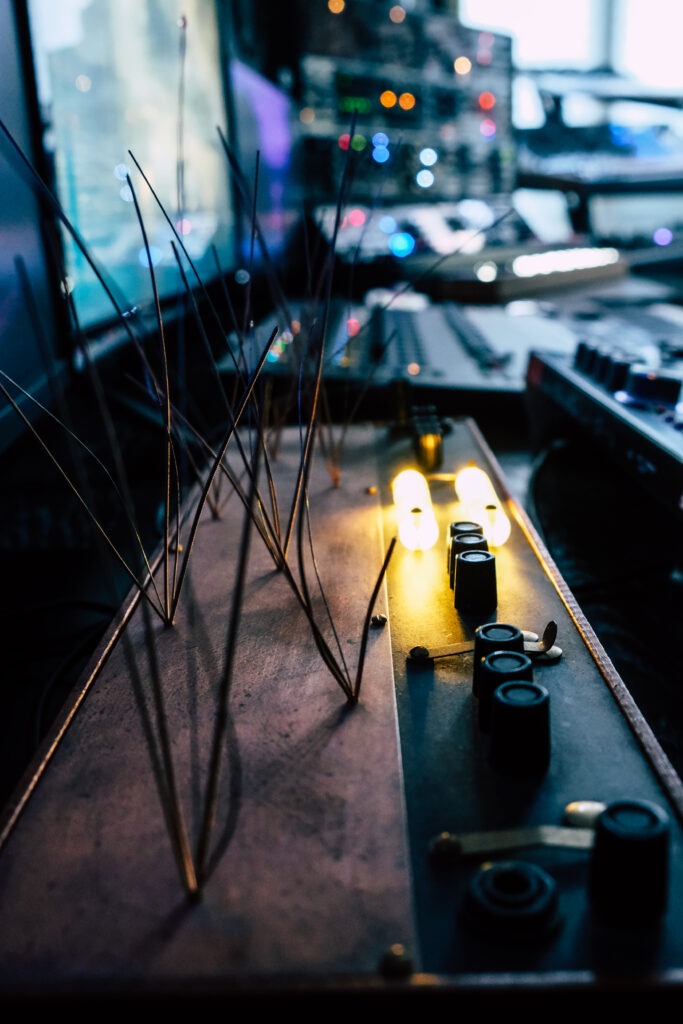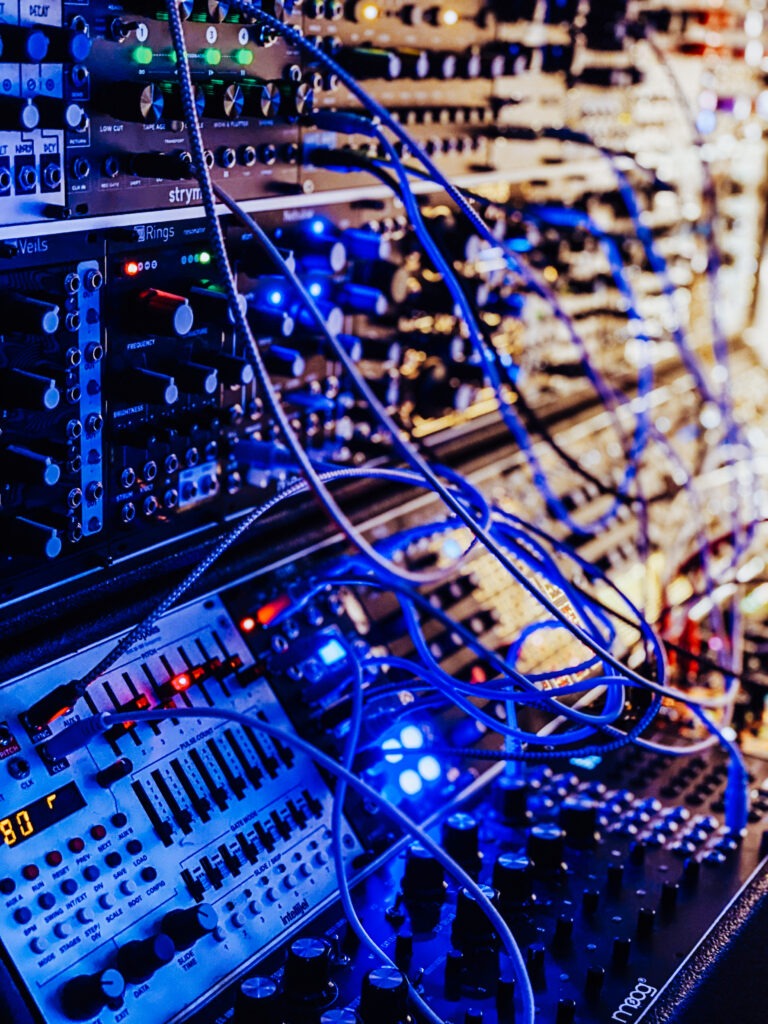 "Eamon in pure, wicked magnetism"

The New York Times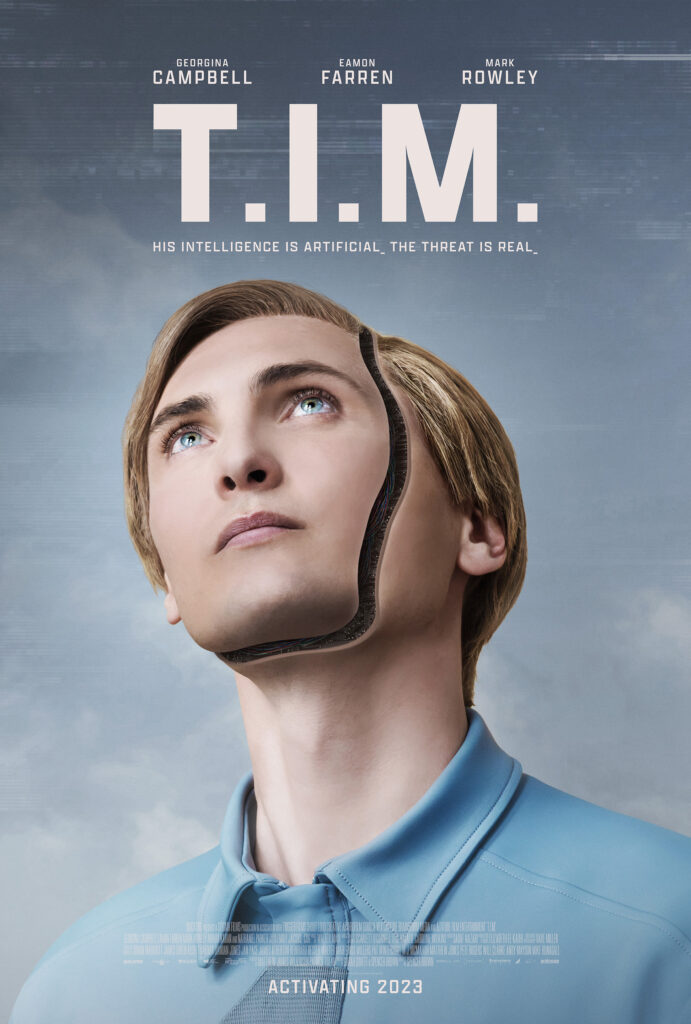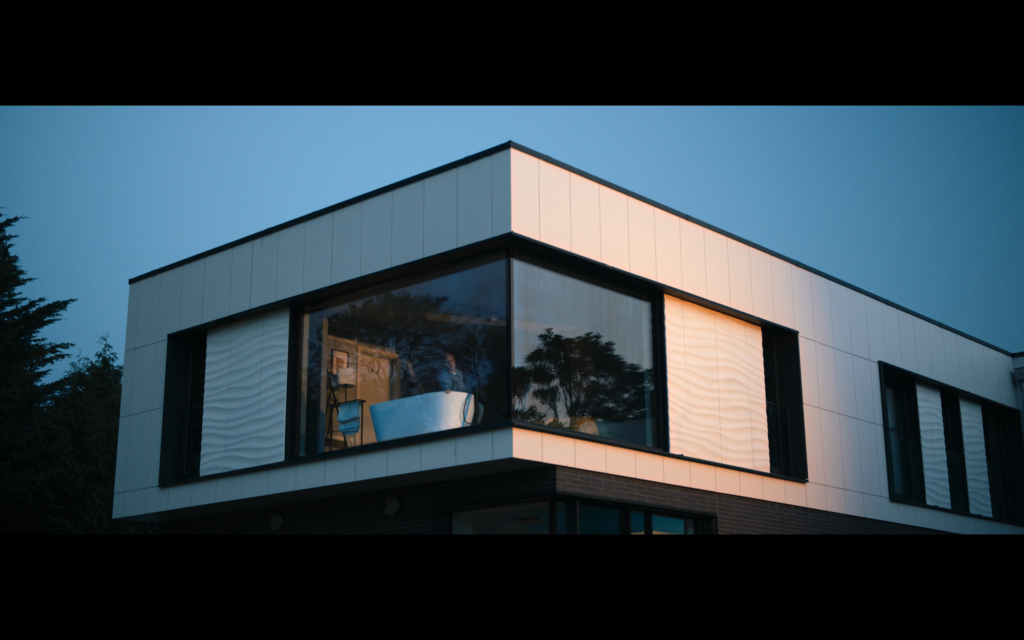 PRESS
About the project
The Royal Air Force (RAF)) aims to leave the atmosphere and viewers gasping for breath in a Hollywood blockbuster-style ad.
The work conveys the variety of roles that new recruits can take on – from piloting a fighter jet and coordinating the action in Space Command mission control, to working as a cook in a busy kitchen or as a medic assessing someone's fitness.
The film's message is that all the jobs that prospective RAF recruits can fulfil, however ostensibly dramatic or mundane, can help the RAF protect the nation from threats, in this instance a collision between a satellite and space debris.
In addition to the TV campaign the commercial was mixed in Dolby Atmos and can be seen in all major cinemas across the UK
Stunning visual effects and grade were created by The Mill (Les Miserables, Snow White and The Huntsman, The Chronicles of Narnia). The extraordinary mix was created by Phil Bolland at SineAudio.
Some impressions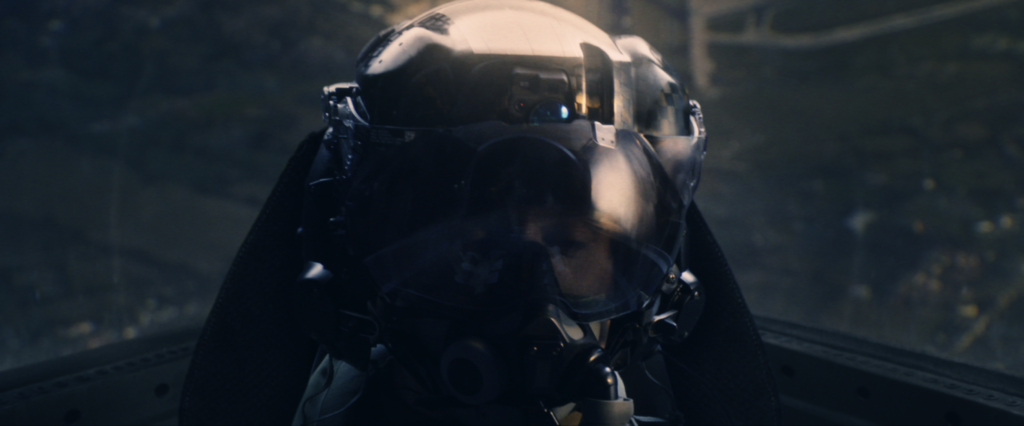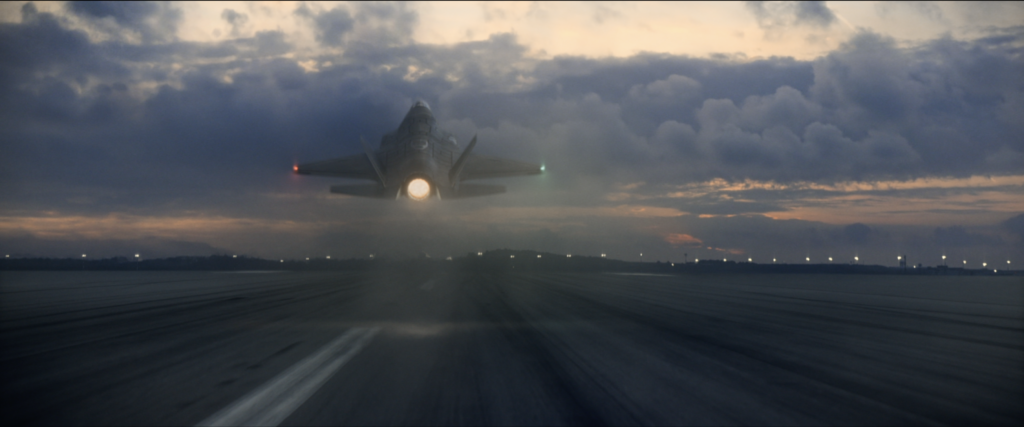 "The composition and execution fit the series perfectly, but the score retains a distinct character and voice that elevates it in a rare feat of complementary memorability."

Campaign Magazine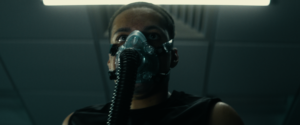 Synopsis
Liaison is a high-stakes, contemporary thriller exploring how the mistakes of our past have the potential to destroy our future, combining action with an unpredictable, multilayered plot where "espionage and political intrigue play out against a story of passionate and enduring love."
Starring César Award winner Vincent Cassel ("Black Swan," "Westworld") and BAFTA Award winner Eva Green ("Casino Royale", "Miss Peregrine's Home for Peculiar Children"). Additional cast includes Peter Mullan (Ozark), Philippine Leroy-Beaulieu (Call My Agent!), Laetitia Eido (Fauda).
Liaison is directed by Emmy Award winner Stephen Hopkins ("24". "Lost In Space"). The series is executive produced by Gub Neal ("The Fall"), Jean-Benoît Gillig ("L'Emprise"), Sarada McDermott ("Bridgerton") and Edward Barlow.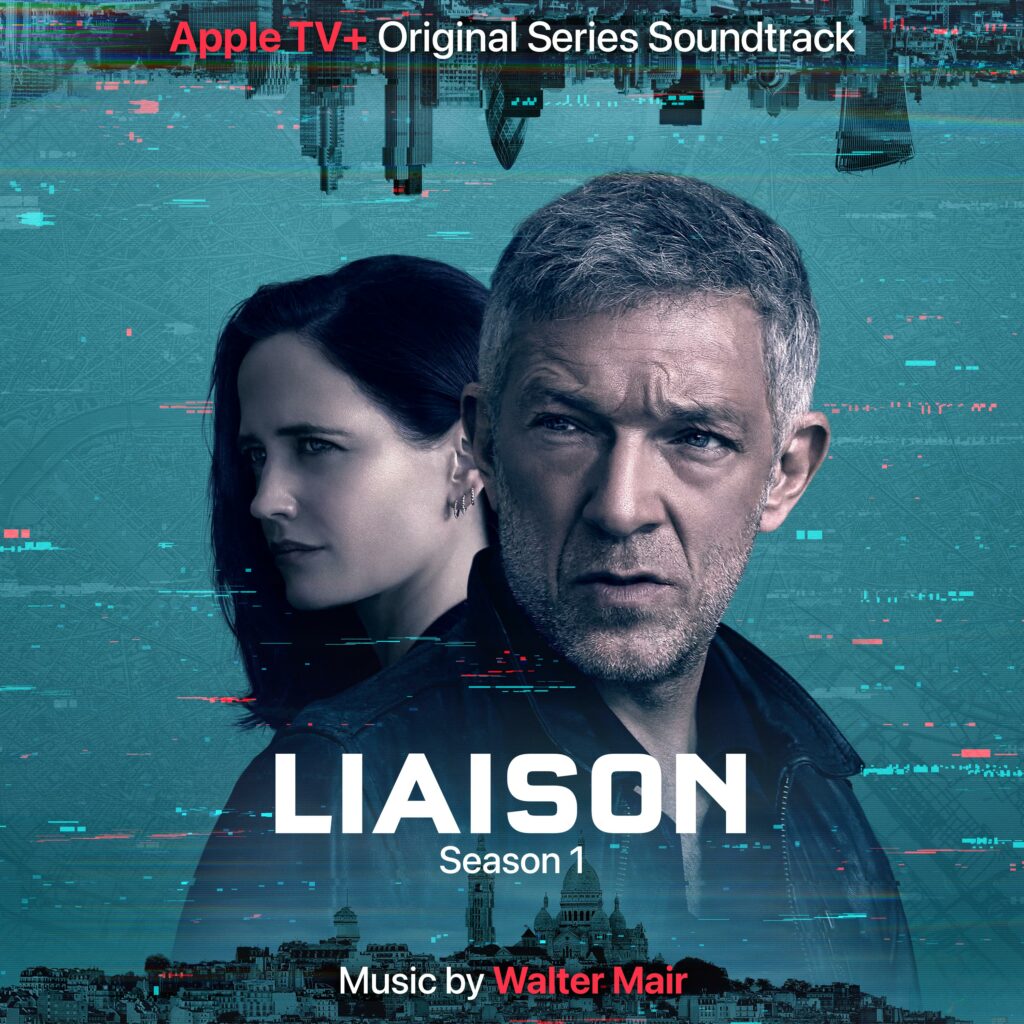 "The composition and execution fit the series perfectly, but the score retains a distinct character and voice that elevates it in a rare feat of complementary memorability."

Vehlinggo
Soundtrack
Released on Lakeshore Records and available on all major platforms.
Check out the soundtrack here

Two exclusive behind-the-scenes videos were made to give insight into the scoring process. These videos contain interviews with director Stephen Hopkins and show some of Walter's production techniques and highlight the creative process from electronic sound experiments to orchestra recordings at Abbey Road Studios and Air Studios London.
"Whether it was characters being chased or mercenary Cassel and agent Green in a romantic embrace, Mair built subtle, lush musical themes and noise-filled ambiance that could turn on a dime in accordance with whatever tragedy or violence might befall them."

Variety
Some Impressions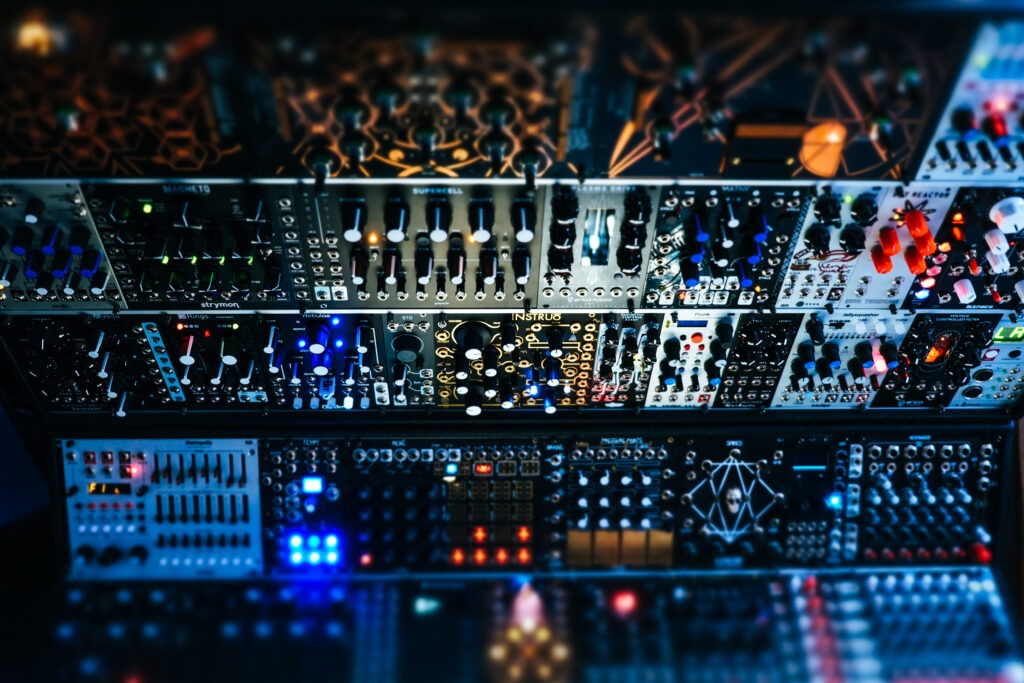 "A good theme is key for any film or series and The Bricklayer and The Unfamiliar composer doesn't disappoint on Liaison, offering a swirling crescendo that leans heavily into his expert blend of the synthetic and the organic to present a memorable, minor-key theme."

Vehlinggo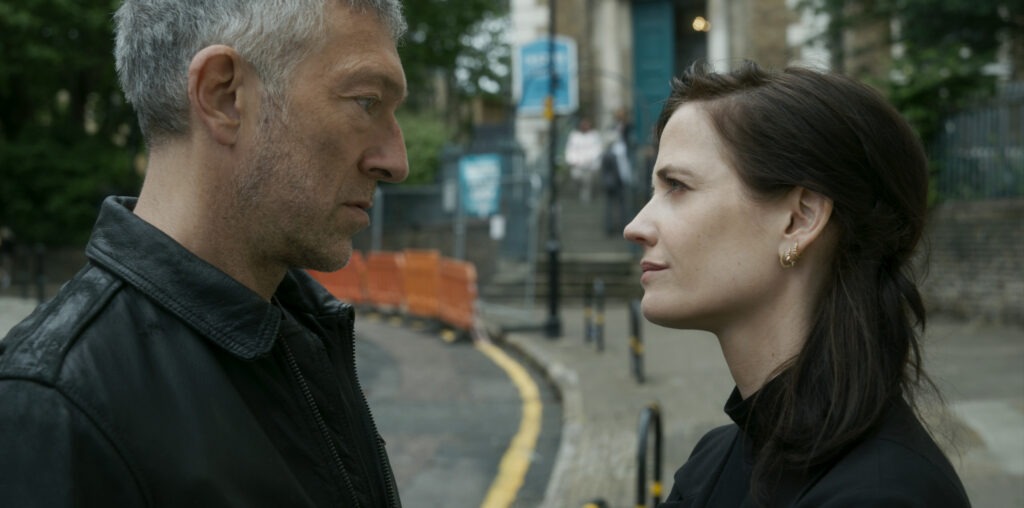 "Mair had to symphonically connect suspense-strewn storylines and personal interactions involving French secret service agents and Syrian families in flight from harm."

Variety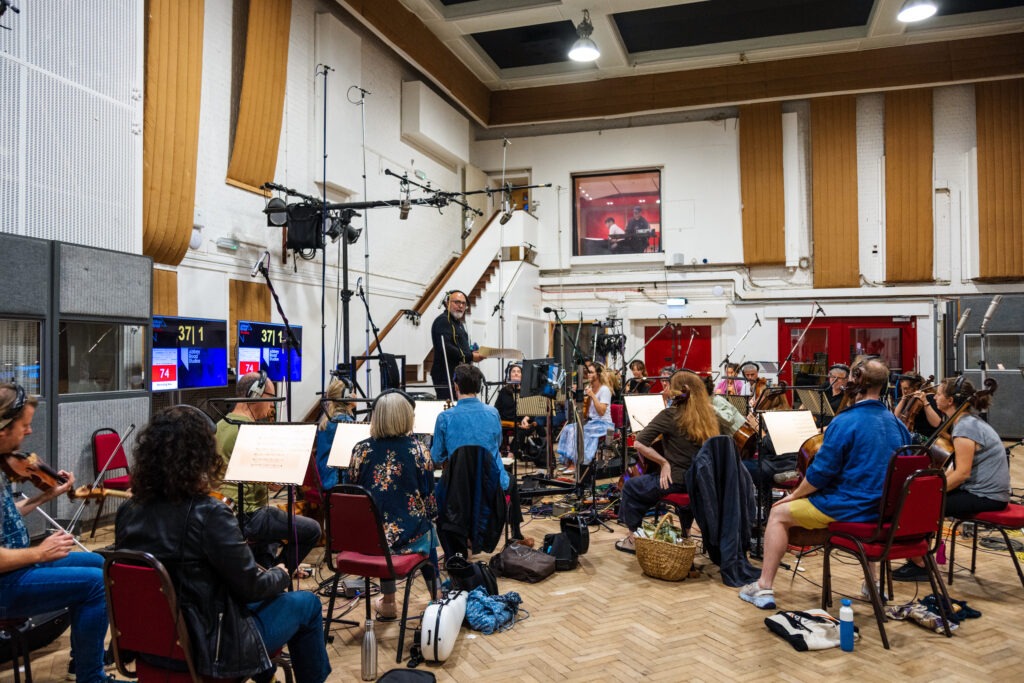 PRESS
About the project
Squid Game was "No. 1 in the world, like everywhere in the world," Sarandos, who is also the head of content at Netflix, said Monday at the Code conference in Los Angeles.
The Korean series is already set to be Netflix's biggest non-English show "for sure," co-CEO Ted Sarandos says. But Squid Game also has a "very good chance" of being its most popular series, period.
Synopsis: Hundreds of cash-strapped players accept a strange invitation to compete in children's games. Inside, a tempting prize awaits with deadly high stakes. A survival game that has a whopping 45.6 billion-won prize at stake.
Soundtrack
Walter was first asked to contribute to the score by licensing some of his music through his publisher Universal Music. He was then tasked to write tracks and additional arrangements specifically for the series. The music was also used in several marketing campaigns accompanying NETFLIX's new smash-hit series.
To capture the unnerving vibe of the series Walter employed a large selection of drums and 'found sounds'. From big-scale taiko drums to re-amped finger snips, no percussive instrument was too large or too small to add to a dense soundscape.
For the more etherial and atmospheric soundscapes Walter used his large scale modular synth rig. Adding vintage effects helped blend sounds and ingest an emotional component that describes the desperation of the characters in the show.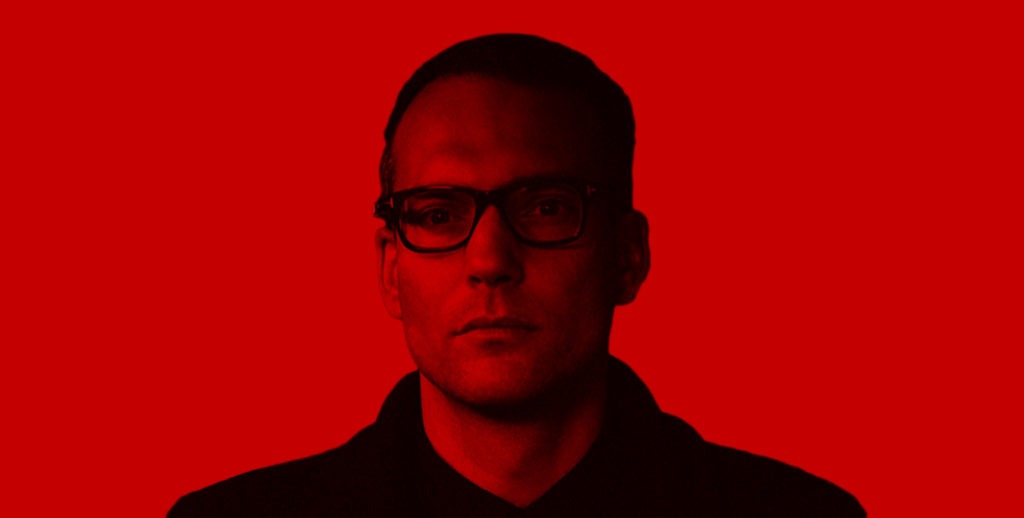 Some impressions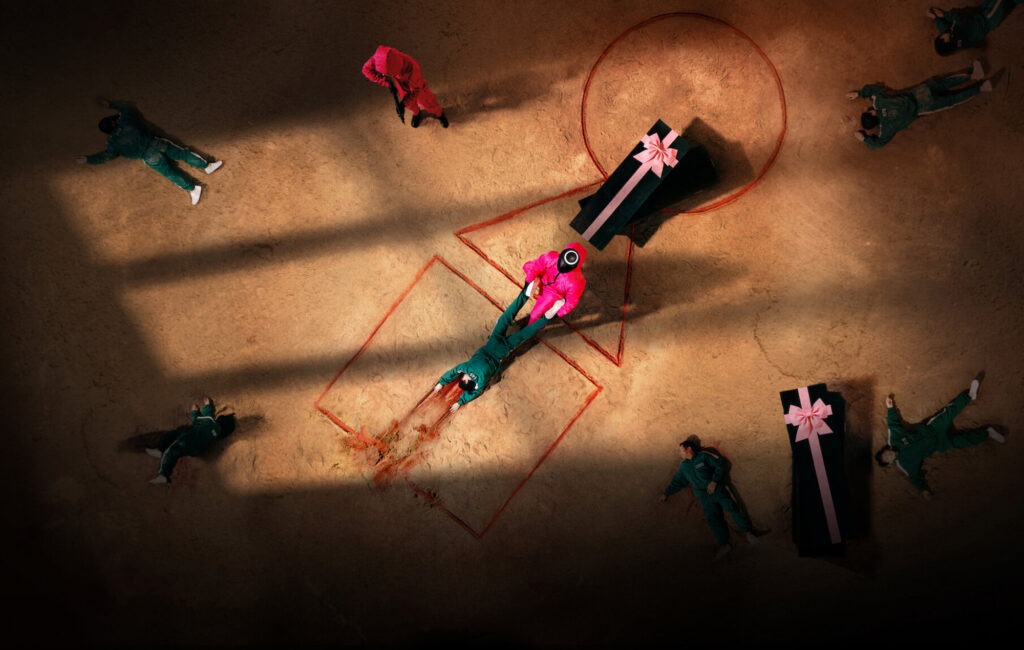 "The dystopian Netflix hit taps South Korea's worries about costly housing and scarce jobs, concerns familiar to its U.S. and international viewers."

New York Times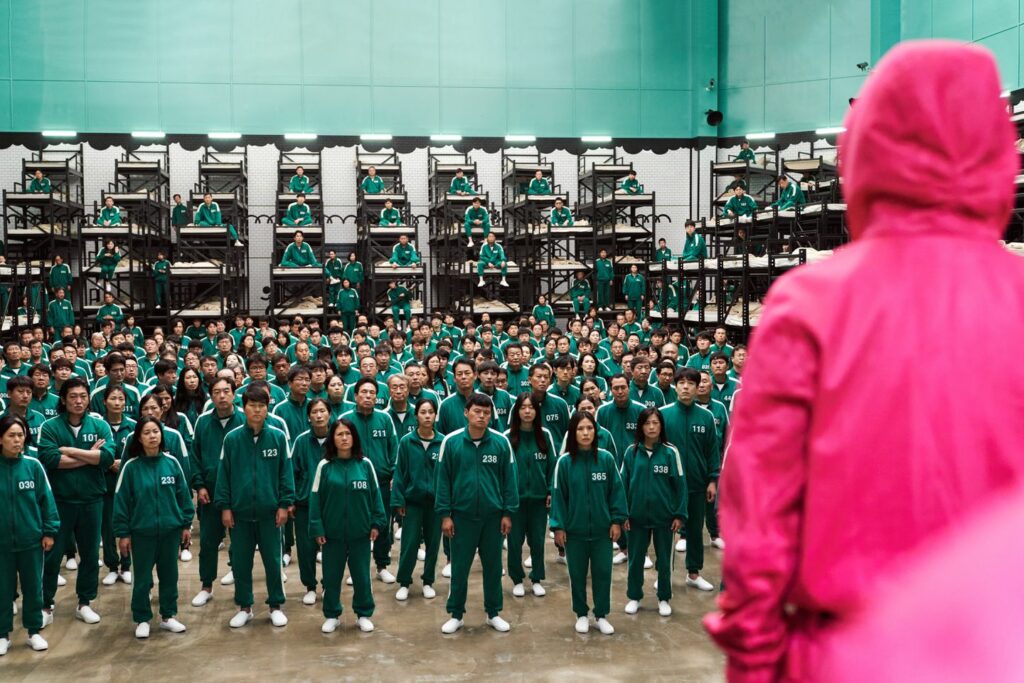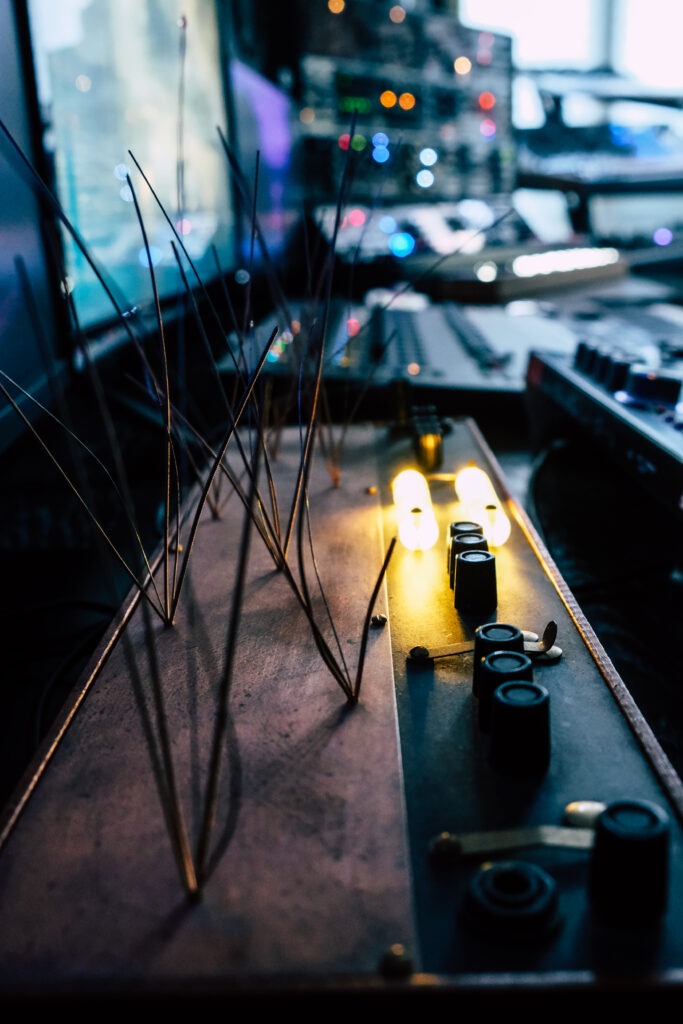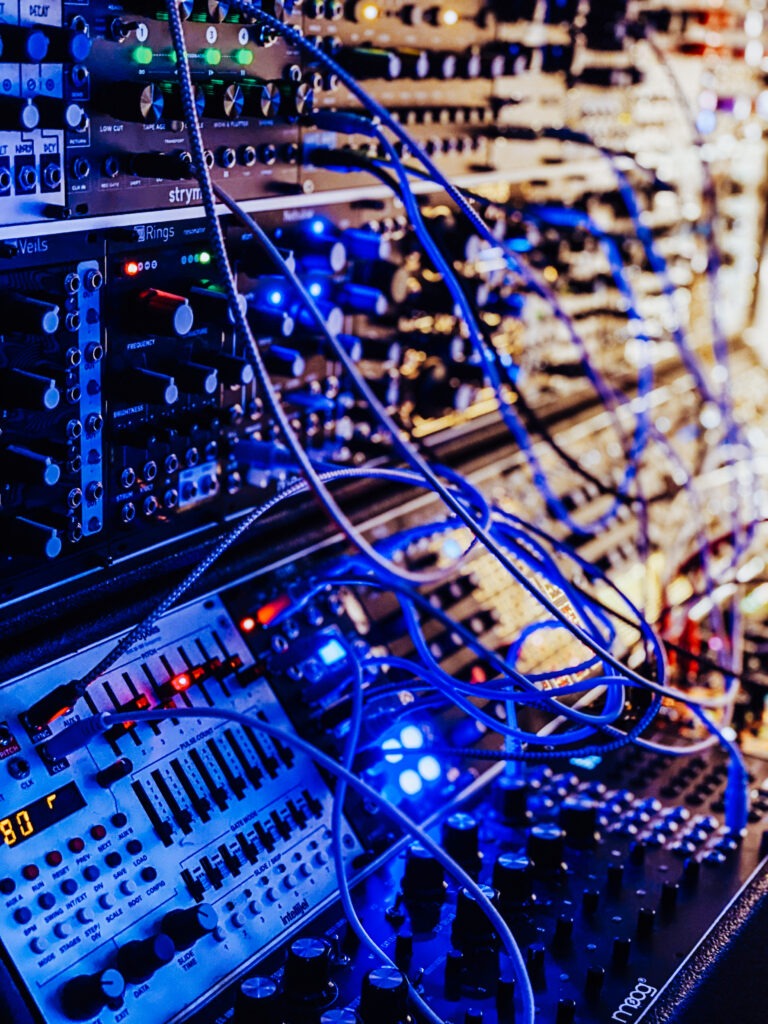 "Squid Game on track to become NETFIX's biggest ever show"

VICE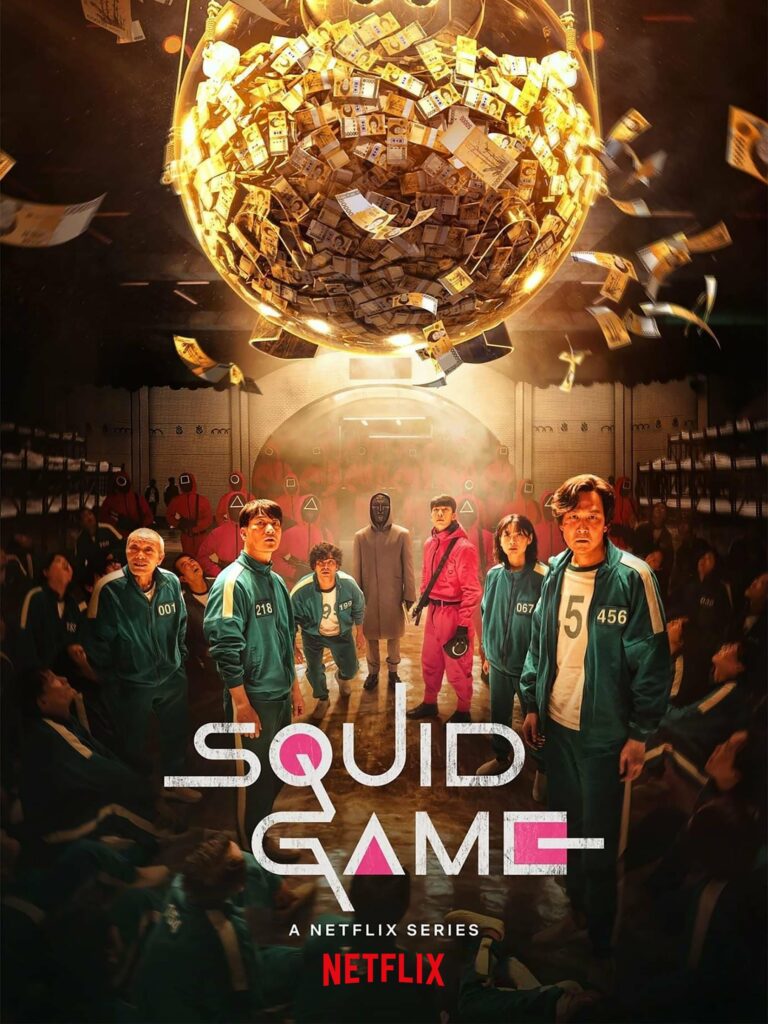 PRESS
About the project
Directed by James Nunn (One Shot, Tower Block), the film follows a group of spring-breakers enjoying a weekend in Mexico. After a big night of partying on the beach until dawn, the friends steal a couple of jetskis and take them out to sea, but end up in a horrific head-on collision.
After one of the jetskis sinks, the group finds itself stranded two miles from land on one remaining, broken-down jetski, and struggling with a badly injured friend. With no clear way home and predators circling in the choppy waters below, the true horror begins.
Holly Earl (Doctor Who, Beowulf) and Thomas Michael Flynn (Bridgerton) star in Shark Bait. The film is produced by Andrew Prendergast and Chris Reed who produced the hit-movies '47 Meters Down' and 'The Courier'.
Soundtrack
For the soundtrack Walter worked with the London Contemporary Orchestra (Radiohead, 'Alien Covenant', 'Susperia') to create 1000 bars of unique sounding rhythmical patterns and textures.
Walter would then process parts of the recordings with modular synths and analog effects. A variety of dark and haunting textures were created using a selection of synths. The final stage was the recording of a large-scale orchestra to add size & weight to the score and enhance the main themes.

The below Making-Of video gives insight into the whole scoring process: from the LCO performing avant-garde playing techniques to the large orchestra recording sessions and creative sound mangling.
The soundtrack was released on Lakeshore Records and is available on all major platforms
Watch an exclusive clip
For the action sequences and fast-paced scenes Walter recorded an array of percussive instruments as well as beats and patterns produced with his extensive modular-synth setup. These were blended with the orchestral performances to add to a pulsating and forward-moving soundtrack.
"Shark Bait has amazing music and I can't wait because music gets me into it even from an acting perspective."

Holly Earl – lead actress
Some impressions
"A nail-biting ride that will keep audiences on the edge of their seats until the very last minute."

Bloody Disgusting
"Shark Attack Carnage!"

Deadline
"With its unexpected twists and turns, Shark Bait has the DNA to become the next guilty pleasure that speaks to everyone's desire not to get devoured."

JoBlo
"Holly Earl in pure, wicked magnetism"

The New York Times
PRESS
About the project
The true story of Jack, the "soldier dog", who became a WWI hero. Lying wounded, he reflects on mankind, having witnessed the horrors of war versus his love for Arthur, his handler. 'Jack' won multiple Awards at international film festivals including the Clermont International Film Festival in 2021. Martin Freeman (The Hobbit, Black Panther) beautifully conveys the inner voice of 'Jack'.
The above clip shows a small section of the film.
Soundtrack
To capture the setting of World War I, Walter opens the score by utilising eerie textures recorded on violin, viola and cello. The strings perform extended playing techniques that can best described as Scandinavian 'noir' soundscapes, creating a strong sense of longing and dread. A memorable melody performed on piano forms the foundation of the soundtrack as it transcends from a lighter, heart-felt opening sequence of the dog training camp into the dark awakening at the trenches. For the more intimate sounding string recordings Walter worked with Joni Fuller who has made a name for herself performing beautiful lyrical motifs as well as creating darker and haunting textures, all performed live on various string instruments.
The score also uses woodwinds to support strings by adding the sound of a warm wave weaving in and out of certain cues.
For the saddest moment in the film a piano would have been too big, too important in sound. The recording of a harp played very quietly & faint produced just the right amount of 'moving air' this scene required.
"… with an evocative and brilliantly executed soundtrack by composer Walter Mair"

mubi.com
Some impressions
"A heartfelt story until the very last minute."

MUBI
About the project
From Emmy and triple BAFTA-winning director Anthony Wonke comes the biographical documentary charting the life and career of renowned jockey Frankie Dettori.'
DETTORI is the exhilarating, tub-thumping celebration of inspirational jockey Frankie Dettori, the rock star of racing and one of the most decorated sportsmen of all time. In the twilight of a controversial and turbulent career, illuminated by stunning victories and his raw charisma, and defined by a complex relationship with his driven father, Frankie's story thrusts us into the high-stakes world of horse racing as never seen before.'
From his strict upbringing in Italy to his early years in England Frankie himself opens up about the difficulties and challenges he faced in order to become one of the greatest jockeys in the history of horse racing.
This is obviously a film for racing fans to savour, but the content of director Anthony Wonke's documentary proves an enthralling insight into the mind of a top sportsman, who has endured titanic struggles and triumphant comebacks as he continuously pushes himself to new heights of success. Like Frankie Dettori himself, this big screen film is wonderful entertainment.
Soundtrack
Some impressions
"Emotional documentary clears every hurdle"

The Guardian
Pictures from the World Premiere in London
PRESS
About the project
ROONEY is a captivating feature length documentary with unprecedented access to the life and career of a global sports-star and England's greatest ever striker. Directed by BAFTA winning Matt Smith.
ROONEY follows the journey in the career of English football great Wayne Rooney, from his professional debut at the age of 16 to becoming Manchester United and England's all-time top scorer.
Starring: Wayne Rooney, David Beckham, Thierry Henry, Rio Ferdinand, Arsene Wenger and many more.
Soundtrack
Some impressions
"Emotional documentary clears every hurdle"

The Guardian
Pictures from the World Premiere
PRESS
Mair invites us into his London studio that's packed with instruments and machines to show off his custom-made "Frankenstein instrument", and to elaborate on his strive to find and create sounds that have never been heard before.
About the project
For this global campaign visionary director Martin Bennett created a film set in the near future, heralding in the launch of a new vision for TATA Motors. The TATA AVINYA, the first steps on a new journey for an electric and affordable future, redefining the future of mobility.
This project a huge team effort and many people made this project come to life: Stunning visual effects and grade were created by The Wash. This film was a virtual production shooting at MARS LED Volume. Woking closely with VP specialists Quite Brilliant the team crafted four realistic environments with a subtle near future twist.
Soundtrack
The soundtrack of the film should be a fusion of cinematic and ambient sounds and reflect the 4 main locations including the rocky desert. It is important for the music to sound graceful, elegant and sophisticated. The music should feel contemplative, positive and reflective. But also needed a sense of curiosity, a mode of optimism with a rising crescendo.
Walter produced the track with electronic instruments and organic textures that were recorded live. Including some faint singing and expressive vocal recordings performed by Veronika Vitazkova and Patricia Schuh. The live recordings were then treated with analog and digital effects to reflect the visuals of the film. The electronic sound designer Thomas Mertlseder added sonic soundscapes. The soundtrack was then mixed in Walter's Soho studio.
Credits
Director: Martin Bennett
Producer: Keiko Nagai
Editor: Pete Lurie
Production Manager: Catarina Viana
Art Dept: Dangerous Minds
Set Build: This is XYZ
Music Composer: Walter Mair
Some impressions
"A very sleek car launch with an equally spectacular film that astonished the audience"

The Economic Times
About the project
From BAFTA and EMMY winning director Anthony Wonke, the film documents the rise of Neymar Jr. from Santos, Brazil following in the footsteps of the all time great soccer player Pele who rose to prominence playing football for Brazil.
In a country where football is a religion, the time had come for a new hero – and it was Neymar Jr. who became the heir to the throne. Follow the incredible journey of a man who would go on to defy all odds, and capture the hearts of the nation.
Starring: Neymar, Pele, Romario, Ronaldo and many more
Soundtrack to be released soon …
Some impressions
"Emotional documentary clears every hurdle"

The Guardian
PRESS
About the project
Written and directed by Newsom, 'Iceland Is Best,' stars Judd Nelson (The Breakfast Club), Kristin Sophusdottir, Tom Maden (13 Reasons Why), Atli Óskar Fjalarsson (Jitters), Alfrun Laufeyjardottir (Case), Mikael Kaaber (Metalhead), and Helena Mattsson (Seven Psychopaths).
ICELAND IS BEST tells the story of Sigga, a 17 year-old girl trying to leave home in Iceland, and make her way to California.
Soundtrack
The music was performed by the Royal Philharmonic Orchestra and recorded in the pristine Air Edel Studio. To capture the more intimate vibes of the music a string quartet was recorded directly to analog tape.
During the scoring process Walter had the pleasure of working with the fantastic Icelandic artist & singer Jófríður Ákadóttir and the Swedish popstar Frida Sundemo. Veronika Hanl is the featured solo clarinettist. She also created the beautiful and haunting woodwind textures that captured the Icelandic landscape so beautifully.
Some impressions
PRESS
Soundtrack
About the project
'Babadook meets Pet Sematary' that's how the press responded to The Unfamiliar and its sinister music. The soundtrack has just been released on Lakeshore Records
A British Army doctor comes back from a war, thinking that she has PTSD only to discover that there is a more daunting malevolence at work making the life that she knew unfamiliar.
The music incorporates original Hawaiian instruments, combined a bespoke instrument 'The Octo Bass' – a custom made double bass twice the size of an orchestral double bass. Metal tubes and chains were attached to the corpus and strings to produce dark and evolving textures. Tracks like 'Sacrifice' feature a live recorded string orchestra and string quartet for the more intimate and emotional scenes in the film.
"Deeply unsettling in the way it manipulates acoustic and organic sounds into something twisted and otherworldly"

Vehlingo
On the soundtrack you will hear a combination of acoustic and electronic instruments. I was working with sound mangler and performance artist Thomas Mertlseder who created unique sounds across a broad selection of instruments.Most of the live recorded instruments were run through modular synth setups and treated with transducers and resonators to produce dark and evolving textures.
The music also incorporates original Hawaiian instruments and haunting vocals performed by Anna Wolf. Tracks like 'Sacrifice' feature a live recorded string orchestra Famesproject and string quartet for the more intimate and emotional scenes in the film.The Music is available on all major platforms including iTunes and Spotify
Some impressions
Two scenes from the film: 'Sacrifice' and 'The Incident'
PRESS
Soundtrack
About the project
This concept album was written by Walter. Recorded at the iconic Air Studios in London, the album explores the evolving journey from delicate, organic orchestration, through electronic textures, into high intensity, powerful trailer music.
Music performed by the London Contemporary Orchestra, recorded at Air Studios by Nick Wollage (Captain America, Star Wars). Music production and mastering by Universal Music.
Additional writing and orchestration by Matt Hawken. Score prep and copying by Tristan Noon.
The music was used in international film and TV campaigns including Steven Spielberg's 'The Post' (Tom Hanks, Meryl Streep).
Some impressions
Soundtrack
About the project
Developed by Jim Uhls who wrote the script for FIGHT CLUB, this epic sci-fi movie is currently in production and will see its theatrical release in late 2022. The picture provided is not the actual footage of the film but was made available from the short film 'The Leviathan', which is also produced and directed by the Academy Award-Winning team behind 'District 11'. The post production team includes the stellar visual effects company WETA (Lord of the Rings, Game of Thrones).
The soundtrack features an eclectic mix of live recorded instruments and an a broad selection of synths and electronics, treated with effects. The strings were recorded at Air Studios. By utilising the technique of ultra-close mic-ing the movement of each single string was captured. This resulted in a very detailed, yet intimate sound that is responsible for the hyperrealism of the sound of the music. As can be heard in the track 'Main Theme'.
Some impressions
"The strings were recorded through the analog desk and recorded onto tape machine to capture the most organic of sound."

Air Studios
Soundtrack
About the project
Suffering from a massive career disappointment, London architect Carl Walters travels to the grand dunes of the Namibian Desert to escape. However, he finds himself stranded alone in the middle of nowhere, waiting for a ride that never comes. To survive, you need to act.
Original music written by Walter Mair and performed by the Royal Philharmonic Orchestra. Recorded at Abbey Road Studio One by Chris Bolster (12 Years a Salve, Foo Fighters) and mixed at Abbey Road's Penthouse Studio by Geoff Foster (Inception, Interstellar).
Some impressions
Recording of the Royal Philharmonic Orchestra at Abbey Road Studios

Abbey Road – Studio One
PRESS
Soundtrack
The soundtrack was released by Toys For Bob and Activision and can be streamed on Youtube: https://youtu.be/s7gd6AxaOTM
Exclusive new behind the scenes video to get a feel for what it was like to write the music. The video shows a glimpse of the many recordings that went into writing and producing the music for Crash 4. With live recorded bone flutes, seashells, percussion, modular synths and many more instruments.
Walter Mair's music does a great job of highlighting where you are and what you're going through. Crash has always had plenty of attitude but It's About Time takes it to another level.

Gamereactor
Mair's score uses a ridiculous range of organic and electronic sounds, deriving its unique audio from "tons of vintage and analogue effects", "modular synths" and, er, seashells.

Forbes
About the project
The game's story sees both Crash Bandicoot and his sister Coco facing against their old nemesis Doctor Neo Cortex as he sets forth on a new scheme to conquer a multiverse of dimensions scattered across time and space.
Some impressions
PRESS
Soundtrack
About the project
This intense thriller is about a single mother who is swept into a dark Zel, a lonely young man's life changes when his enigmatic neighbour offers to help him overcome social anxiety.
Lucid premiered at the 2018 Edinburgh International Film Festival and received 'This is a bracingly original film, packed with provocative moments and dark resonance." – Variety
Lucid is nominated for Edinburgh's prestigious Michael Powell Award.
Some impressions
"The first dream sequence is a masterpiece of desire, Walter Mair's score invading to the point of utter submergence."

Flickering Myth
" A striking debut from writer-director Adam Morse."

Edinburgh International Film Festival
Press
Soundtrack
About the project
An American student who is living a privileged existence at Glasgow School of Art when her father unexpectedly dies. Consumed with her loss, she finds herself re-examining both her life and inner circle.
Music performed by the Chamber Orchestra of London, recorded at Abbey Road Studios and mixed by Geoff Foster (Inception, Black Swan). For the soundtrack Walter teamed up with Scottish rock band Biffy Clyro.
Some impressions
Press
About the project
Walter's music received several awards including a British Arrow Award, Kinsale Shark Award and a nomination for the Music + Sound Awards.
This film by BBH invites viewers to get involved and bet on the outcome of the story. It stars football legends Cafu, Vicente del Bosque, Stefan Effenberg and Diego Maradona as criminals, each representing their country and plotting to steal the Cup. Shot in a cinematic style by Blink's Pedro Martin-Calero, it is a nod to the great Hollywood crime capers of the past​.
Orchestra with lush big band, 4 guitars, accordion and a full drum kit were recorded at Air Studios London.
Some impressions
Orchestra and Big Band recording

Air Studios – London
Soundtrack
About the project
From Oscar-nominated, BAFTA and Emmy-winning director Anthony Wonke (HBO's The Battle for Marjah), and BAFTA-winning producer and investigative journalist Richard Kerbaj.
Nominated for Best Documentary at the 2020 BAFTA Awards
Nominated for Best Documentary at the 2020 EMMY Awards
This feature documentary tells the inside story behind the hunt for ISIS poster boy "Jihadi John" by the US and British military and intelligence services. It interrogates the twisted worldview espoused by ISIS – the richest and most notorious Islamist terrorist organisation in history – and its propaganda machine which was operated by "Jihadi millennials" who turned social media sites such as Twitter and YouTube into recruitment platforms. This is the definitive story about the formation and collapse of ISIS as a "state", told through extraordinary first-hand accounts of key counter-terrorism and intelligence officialscheck out the soundtrack
Score Example – Manhunt
The music needed to capture the rawness of Jihadi John's maneuvers, it needed to have an organic sound, yet support the narrative of the ever-enclosing military.
The lead instrument that opens this scene are old metal buckets that were played with sticks and mallets.
Cello soloist Peter Gregson ('Wonder Woman', 'Hacksaw Ridge') was asked to play the main theme multiple times, with the instrument going ever so slowly out of tune which provided the music with a somber undertone that was then enhanced further with analogue effects.
Some impressions
Press
About the project
Music used across numerous movie trailers and blockbuster campaigns including Marvel's 'Avengers', 'Iron Man', 'Batman', 'Prometheus' and many more.
Orchestra, choir and epic percussions were recorded at Sony Scoring Stage, Los Angeles.
Some impressions
Soundtrack
About the project
Formula 1: Drive to Survive is a gripping, high-octane 10 part series, which for the first time in the sports history a series has been given exclusive and intimate access to the greatest racing championship in the world.
This series is executive-produced by Academy-Award winner James Gay Rees (Senna, Amy) and Paul Martin for Box to Box Films.
Formula 1 has opened its doors to give unprecedented access to the top drivers, team principals and owners. The series also takes time away from the circuit to provide a unique insight to the teams and the people that make the championship what it is.
Some impressions
"Netflix's new hit series … fast paced and captivating."

Wired
PRESS
About the Artist
Sofia Palm is a London based artist with a fresh raw sound and love for honest songwriting. Starting out independently making folk music, she has developed her own distinct sound, incorporating rock, pop, punk and soul. She has played shows in London and Stockholm, and has opened for artists including Emelie Sandé.
Her cover of Psycho Killer by the Talking Heads is to be featured on the soundtrack of feature film 'El Jardin'. Her influences include 70's rock, her favourite artists being those like David Bowie and Patti Smith, yet draws from a melting pot of inspirations creating a sound of her own. Mostly self taught, she approaches songwriting in a unique and playful way. With a keenly observant eye and love for word play, her songs are that of story telling; painting pictures of her take on the world, with a quirky hook and emotive melody.
"We're delighted to bring Space to life in a completely different way with a new orchestral arrangement by Walter Mair and the addition of the choir, especially in such a special setting as Abbey Road."

Simon Neil in NME magazine
Soundtrack
'Shadow' was co-written by Sofia and Walter for the coming-of-age drama 'Iceland Is Best', starring Judd Nelson and Helena Mattson. The beautiful lyrics were performed by Sofia with Walter taking over production and recording a string quartet of the Royal Philharmonic Orchestra. The instruments were recorded by Nick Taylor at the iconic Air Edel Studios (Madonna, Queen, 'Mr Turner'). To add to a more emotional and warm sound the recordings were made to analog tape and later processed in Pro Tools.
Some impressions
"Biffy Clyro share grand new version of 'Space', featuring a 40-piece orchestra and choir"

Kerrang
Soundtrack
About the project
« Brecht's Three Penny Film » is an adaptation to the screen of his world-famous « Three Penny Opera ». The film tells young Berthold Brecht's sudden and unexpected rise to fame following the premier of the « Three Penny Opera », followed by his unsuccessful but true attempts to adapt his « opus major » to the big screen, until Hitler's rise to power and Brecht's departure to America puts a halt to his plans.
The film features around 90min of original music composed by Walter, orchestrated by Matt Dunkley (Interstellar, Dunkirk) and performed by the 88-piece SWR Symphony Orchestra.
The music was awarded the New York Film Festival price.
Some impressions
Press
About the project
Music composition for Tom Green's hard-hitting new film. Visionary director Green ('Monsters') created a thrilling film about a very serious topic – tax evasion.
Walter's music won several awards in 2019 including the prestigious Clio Award, British Arrow Award, Creative Circle Award and D&AD.
The music features acoustic and electronic instruments that were enhanced with analog and digital effects, as well as a large modular synth setup to create unique sound textures. 'The Heist' was also screened in cinemas with an enhanced surround mix in Dolby Atmos produced by Factory.
Some impressions
PRESS
Soundtrack
About the project
Nominated for Raindance Film Festival 2017 who had following to say about the film:
"IT'S THE SORT OF FILM THAT FEW HAVE THE COURAGE TO MAKE THESE DAYS"
Walter created heavy beat-laden tracks that weaved into ever evolving soundscapes, utilising analog synths and effect units. For some of the dance tracks Walter collaborated with Vienna based electronic artist ROTBART (Christoph Pichler) to create electronic textures and beat-driven tracks.
Synopsis: Richard, a 30 year-old teacher, moves to East London, where he discovers hipsters, cockneys, immigrants and conflict. He discovers the East End: its nights, its drugs, its people, but the big city is not a welcoming place. Faced with rejection and abuse, Richard's past demons resurface and let loose his violent instincts.
Some impressions
"The film is helped in no small part by Walter Mair's brilliantly unsettling score"

Raindance Review
Press
Soundtrack
About the project
Iggy Pop makes his starring debut in this indie thriller as a dying rock star caught in a web of sex, blackmail and murder.
Ageing rock star Bill and his beautiful younger wife Isabelle lead an idyllic life in the rolling hills of Southern Spain. Yet beneath this perfect surface, dark secrets lurk. Storming into the couple's world comes a dangerous ex-lover hell bent on revenge, and in a racy game of cat and mouse, the hunter becomes the hunted. 'Blood Orange' is a sizzling psychological thriller where nothing is quite as it seems.
Some impressions
Press
Soundtrack
About the project
An evocative horror about the reality of the supernatural world encroaching into our everyday lives, threatening our homes and family. Taking as its inspiration the seminal horror films of the 70s, it is a chilling insight into the sacrifices we must make when we bring a new life into this world.
FirstBorn premiered at the Edinburgh Film Festival 2016 and played at the Sitges Film Festival 2016.
"This is an impressive second feature from writer-director Nirpal Bhogal who has distinctly brought a handful of Sket's gritty reality to FirstBorn, sprinkling it with ghostly goodness to ensure its foot stands firmly in the horror genre and nowhere else." by Scream Magazine
Opening Titles
Some impressions
Press
About the project
Epic commercial for Honda featuring Ayrton Senna.
The music brief asked of Walter to deliver and exploraecontemporary sci-fi music. Pulling together the latest musical sound design techniques mixed with opera and a live recorded organ.
The commercial won countless awards including a Clio Award, NY Festival, Creative Circle and 2 Music + Sound Awards Awards for Sound and Music.
Stunning visual effects and grade were created by The Mill (Les Miserables, Snow White and The Huntsman, The Chronicles of Narnia). The extraordinary mix was created by Factory London.
Some impressions
About the project
The commercial follows a group of late twentysomethings building a giant fire sculpture based on the herbal liqueur's iconographic stag emblem.
The music for the Craft The Moment commercial was written by Koven member Max Rowat and produced and arranged for orchestra and piano by Ivor Novello Award nominee Walter Mair at Angel Studios London.
Some impressions
Soundtrack
About the project
From the directors behind Gotham and CSI. Aadrenalized and vibrant, the show is packed full of dramatic incidents and colourful characters. From a booby trapped cannabis farm in a suburban semi to an elderly farmer's wife with a shotgun, the stories are surprising and exciting.
The cast is fronted by Ashley Walters ('Top Boy') Peter Sullivan ('The Borgias'), Amanda Abbington ('Sherlock'), Shaun Dooley ('Exile'), Paul Ready ('Ripper Street'), Eleanor Matsuura ('Utopia') and Alex Carter ('Hollyoaks').
Some impressions
Press
Soundtrack
About the project
Egyptian Vice is a two-part examination of wealth, excess and scandal during the days of ancient Egypt. Based on the Character of the mini series 'Tut', played by Ben Kingsley, we are being introduced to an insane amount of financial wealth of pharaohs who would do anything to attain power: murder, incest, seduction, and political backstabbing.
The music needed to capture the most epic of battles, as well as reflect the mood of intrigues and more intimate and emotional moments. This was achieved by blending Egyptian instruments with western influenced soundscapes and hard hitting beats.
With high-end visuals and CGI, Egyptian Vice recounts some of the most dastardly tales that helped to define thousands of years of history.
Some impressions
Soundtrack
About the project
A close look at the life of Cristiano Ronaldo.
The film was shot in Madrid, Lisbon, Madeira, Brazil and the U.S. 'Ronaldo' is produced by Paul Martin, James Gay-Rees and Asif Kapadia, the Oscar winning team behind 'Senna' and 'Amy'. The feature was directed by triple BAFTA Award-winning and EMMY nominated director and producer Anthony Wonke.
The music was recorded at Abbey Road Studios and is available on iTunes, Amazon and Spotify.
Behind the scenes
"I loved some of Walter's previous work and was really drawn to his unique sense of atmosphere. But I also wanted someone who could bring out the emotion in an interesting but not saccharine way. Also, his classical background brings a really strong range across something intimate and personal to something really grand and cinematic."

Indiewire / Anthony Wonke
Press
Soundtrack
About the project
Shape the land, build sprawling towns and recruit and train a powerful army. Conquer new territories to expand your realm and defeat rival lords and other players in epic real-time battles.
The soundtrack was recorded live, featuring a 50-piece orchestra and choir. This epic musical setup is accompanied by a selection of instruments typical for the middle ages: harp, bagpipes, hurdy gurdy, viol da gamba, lute, cello, flutes, marching drums and many more.
Some impressions
About the project
'Categories of Being' is a film made for Roberto Cavalli's men's AW 2014/15 collection which launched at the Milan Fashion Week. Exploring the ideas of freedom, adventure and love, autumn/winter 2014 portrays the fundamental values of the Roberto Cavalli man.
Walter was also the musical director for the Cavalli fashion shows in 2014, 2015 and 2016.
Some impressions
Soundtrack
About the project
Glue is stylistic murder mystery series set in the rural countryside where drugs, lust, despair and murder lay at its core. The series is the latest brainchild of six-times BAFTA winning writer Jack Thorne who's previous accolades include 'Skins', 'This is England '86' and 'This is England '88'. The production is with Eleven Film for C4 and eOne.
Synopsis: When the body of a local teenage boy is found underneath the wheels of a tractor, the villagers in this remote community and his friends are forced to open up their world and watch their secrets spill out.
Walter's score is a combination of acoustic and electronic instruments. From recording found-sounds to solo cello and guitar, to heavy electronic treatment with his collection of analog and vintage effects – each sound was a bespoke creation to describe the haunting story.
Some impressions
"Walter's entrancing score elevates the emotion and drama of the series to another cinematic level."

Digitalspy
"Walter is a wonderful collaborator and true craftsman of music for the screen."

Glue director Daniel Nettheim (The Hunter)
Press
Soundtrack
About the project
Music composition for Sony's AAA video game. More than 2 hours of original music were written for this epic title. The music utilizes a palette of different instruments ranging from big orchestra to twisted synths and heavily processed sounds, blurring the lines between music and sound design.
'Killzone: Mercenary' received amazing reviews, as Alastair Lindsay (Head of Music at Sony) puts it:
'The music for Killzone: Mercenary needed to span from ambient tones that conveyed the mood of the locations to high action cues and all in-between, whilst having signature sounds for both the ISA and Helghast. Not such an easy task, but Walter managed this with ease, creating a tone that fitted the story arch perfectly.'
Press
More impressions
Soundtrack
About the project
Directed by Palme d'Or nominated director Klaus Huettmann and BAFTA nominated production company NOW Films, 'The List' is a political thriller that charts the battle between the creator of a popular website which outs corrupt individuals and an assassin who starts executing those who get to the top of the list.
The film stars Sienna Guillory ('Resident Evil'), Clive Russell ('Sherlock Holmes'), Rebecca Ferdinando ('X-Men: First Class'), Bill Paterson ('Miss Potter') and Anthony Flanagan ('Shameless').
Synopsis: The List is an internet site onto which viewers can vote corrupt politicians and executives. Publicity as a social deterrent. The response is huge. For Christopher Corwin and his small agency the website is the breakthrough to success. Shortly after the launch of the site, the Number One on the list is executed.
Some impressions
About the project
Amongst many great shots visionary director Klaus Thymann recorded an underwater explosion at 5000 frames per second.
Walter produced the soundtrack for four commercials which went on air all across Europe on TV and cinema. For the music he teamed up with English synth-pop band Hot Chip.
Some Impressions
About the project
The Range Rover Evoque Special Edition brings together high fashion and design innovation thanks to the collaboration of the Land Rover Design team with Victoria Beckham, winner of the 2011 Designer Brand of the Year.
The music starts with an intriguing intro featuring hard cut strings which then turn into a beat-driven electronic track.
Some impressions
Soundtrack
About the project
For years, there have been well-documented cases of UFO sightings around the world. But in 2011, what were once just sightings will become a terrifying reality when Earth is attacked by unknown forces.
The music was used worldwide for trailers and campaigns for TV & cinemas.
Some impressions
About the project
A little girl is trying to hide from the pain caused by her past. She plans to escape from a mental institution but to do that she needs to steal five objects before she is caught by a vile man. The story is set in the 1950s.
The music was used worldwide for trailers and campaigns for TV & cinemas.
Some impressions
Soundtrack
About the project
The majority of music was written for the epic battle scenes which build the core of this epic game. The music always reflects the empire that is being controlled by the player, ranging from lush orchestral arrangements for European Empires such as Great Britain or France, to epic battle drums for the Ottoman Empire. The epic soundtrack features the 80-piece Bratislava Symphony Orchestra that, together with ethnic instruments such as duduk and ney flute, were recorded by renowned sound engineer Peter Fuchs ('Iron Man 3', 'Star Trek') at the Slovak Radio Concert Hall.
The soundtrack received great reviews from leading games magazines. IGN: 'The music fits the martial tone of the game perfectly and definitely helps players get into the mood for the setting', and gives the sound a glowing 9/10 score.
Soundtrack available on iTunes and Amazon
Orchestra recording
Some impressions
Soundtrack
About the project
Walter wrote more than 60 mins of original music for Viking and it's many cut scenes which were then orchestrated by Nic Raine ('Alexander', 'Star Wars: Clone Wars'). 'Viking' received best reviews for it's soundtrack featuring an 85 piece orchestra and an 80 piece choir, recorded at Smecky Studio Prague ('District 9', 'The Expendables') and mixed at Air Studios London ('Interstellar', 'Harry Potter', 'Gladiator').
Play Magazine gave the game 9.5/10, Xbox360 Achievements described the audio as fantastic and gave it a 90% rating.
The soundtrack is available on iTunes and Amazon
More impressions